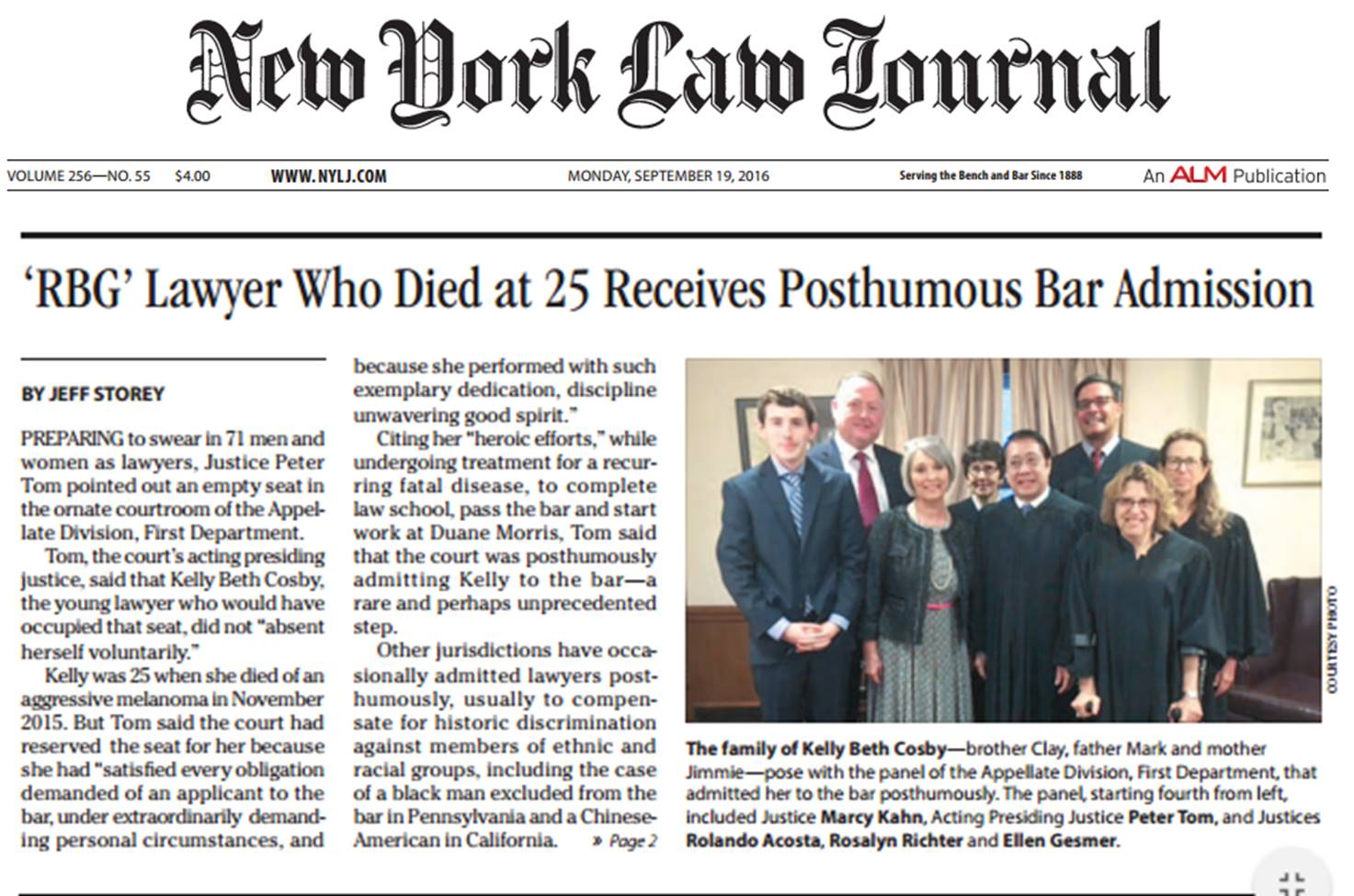 (Click on the picture above to access article)
On September 12, following consideration of the application for Kelly's posthumous admittance to the Bar, the First Department Appellate Division of New York took the official action of admitting Kelly's name to the official role of attorneys.  Acting Presiding Justice Peter Tom provided a compelling statement regarding the basis for this great honor (link to transcript).   Our special thanks to Kelly's friends and colleagues at the Duane Morris law firm, New York University School of Law, and to attorney John Solbach, of Lawrence, Kansas.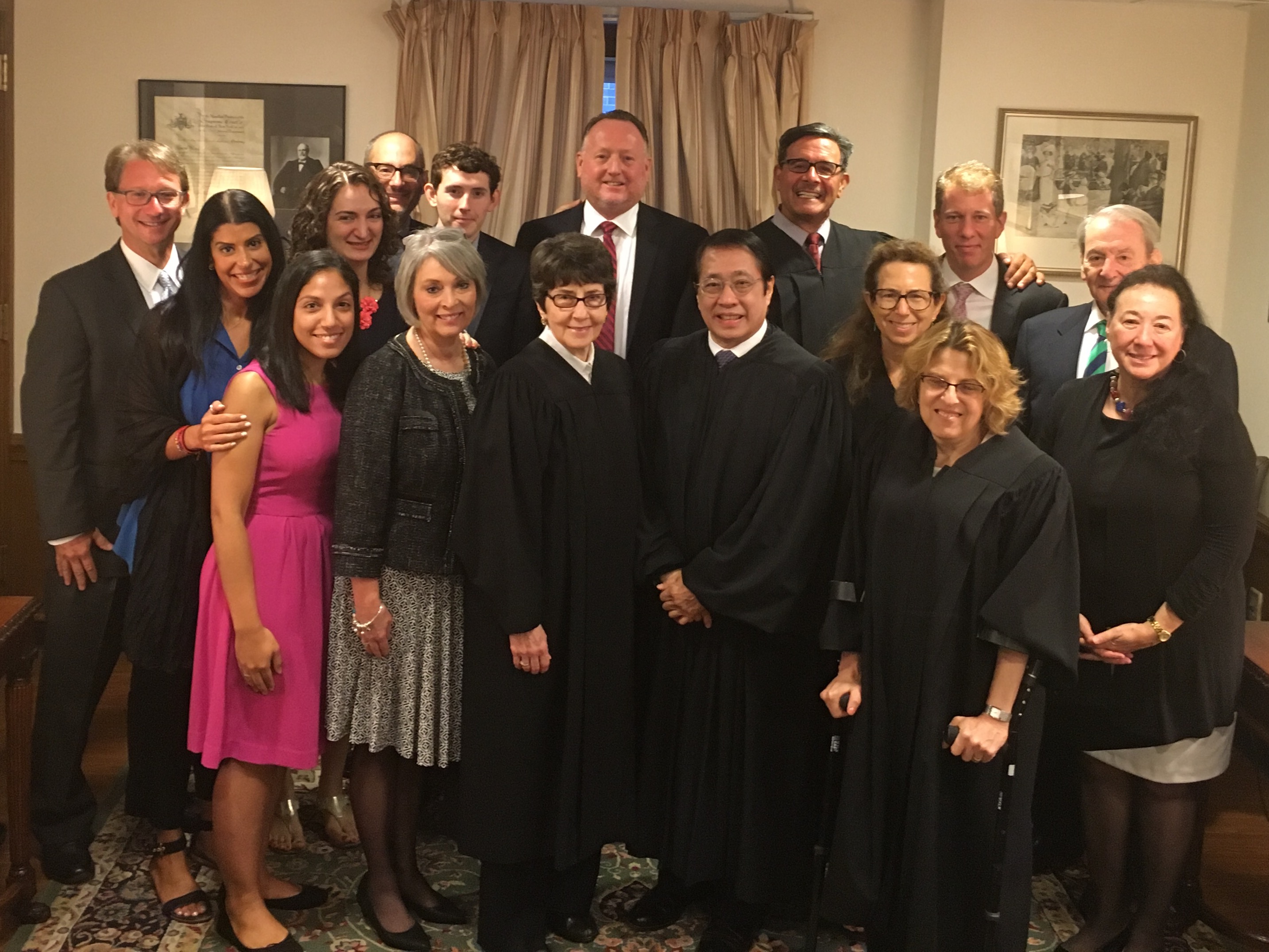 Later in the evening of September 12th, a reception honoring Kelly's posthumous bar admission was hosted by the New York office of Duane Morris LLP.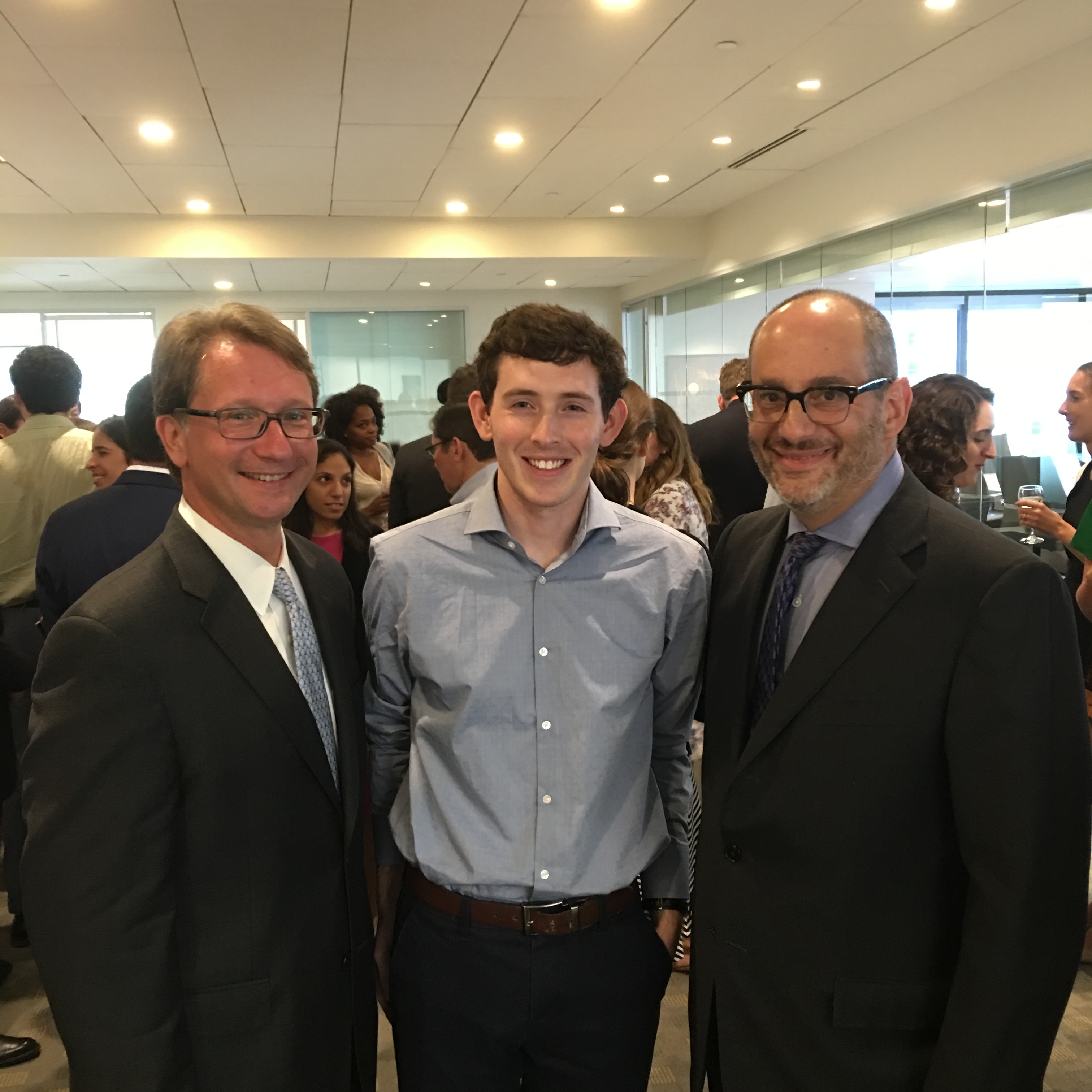 Pictured above: Bill Heuer, Partner, Duane Morris; Clay Cosby, Brooklyn Law School; Michael Grohman, Partner, Duane Morris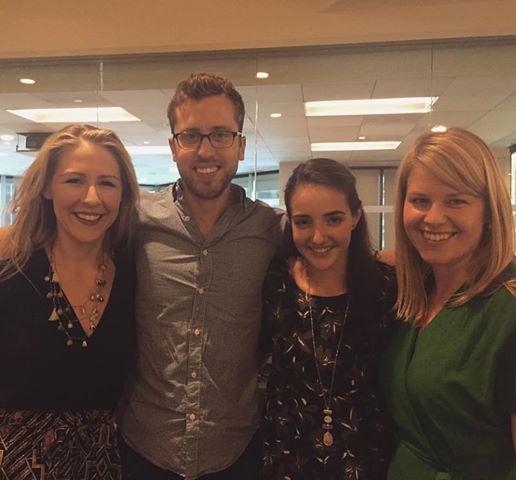 Pictured above:  Kelly's dear friends and TKW Advisory Board members:  Samantha Steinmetz, Cameron McCallie, Lauren Flack and Megan Adams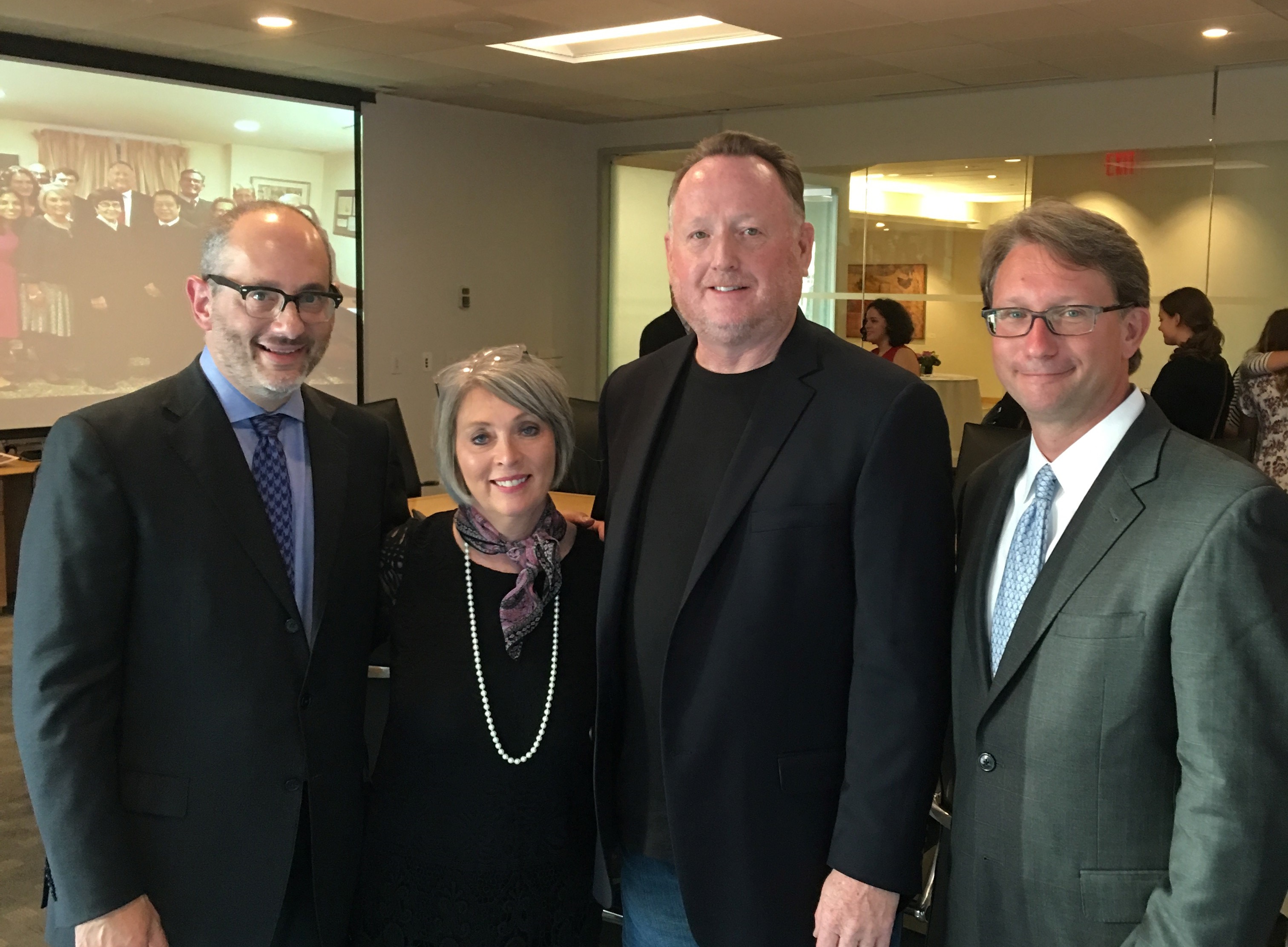 Pictured above: Michael Grohman, Jimmie Marie & Mark Cosby, and Bill Heuer