August 24, 1990 – November 15, 2015
Kelly's life was far too short, but her impact on our world will be long-lasting due to her incredible drive and persistence to live a life filled with purpose and love.  Kelly's life serves as overwhelming evidence that one person can make a difference in the world, one life at a time.
Following her graduation from Blue Valley High School in Overland Park, Kansas in 2008, Kelly earned a Bachelor of Arts in Political Science and English from the University of Kansas in 2012, graduating with Distinction in Political Science and as a University Scholar.  During Kelly's undergraduate studies at the University of Kansas, she worked as an Administrative Assistant at Solbach Law Office from 2009 to 2012, a post that her brother, Clay, took over upon her departure for law school.  Kelly was a columnist for the University Daily Kansan; Student Senator; and Into the Streets Week Coordinator for the Center for Community Outreach.  Her Senior Thesis was entitled "Darfur's Role in and Relationship to the Failure of Peace Between Sudan and South Sudan", one of several human rights issues that Kelly worked to address.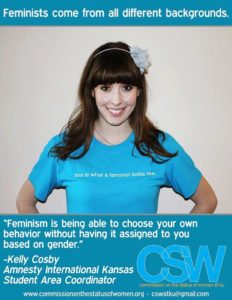 Kelly served as Amnesty International's Student Area Coordinator for Kansas and was a staunch advocate against the Death Penalty. She served as an Intern for Obama For America in 2008 and served as a cultural mentor for two summers in the US Women's Leadership Institute, hosted at the University of Kansas.
Kelly attained a Juris Doctor degree from New York University School of Law in May, 2015.  She was an International Law and Human Rights Fellow, at the Center for Human Rights and Global Justice.  Kelly was also a Staff Editor for the Journal of International Law and Politics.  In addition, while studying law in New York she worked as a legal intern for Global Justice Center during the summer of 2013, where she conducted research and produced legal memos on issues of violence against women in armed conflict and the rights of victims under international humanitarian law.
This is just some of the evidence that rightfully suggests Kelly lived her life in a fashion symmetrical to the causes she spearheaded so ardently, to promote a more just and fair world, with a force that has not ceased.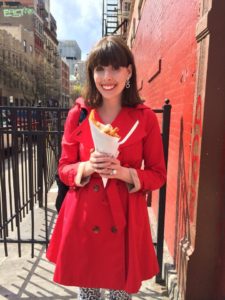 Kelly was a multi-faceted individual who immensely enjoyed people, music, art, clothes, and many other things too numerous to mention. 
In fact, she co-wrote and performed in Notorious RBG, a rap tribute music video for Justice Ruth Bader Ginsburg.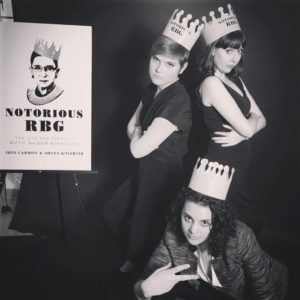 Click the picture  to launch Notorious RBG rap tribute featuring Kelly Cosby & Beth Gavin
Kelly enjoyed singing and theater, and was a Producer, Choreographer, Vocal Director, Vocal Arranger, and Lead Cast Member of NYU School of Law's "Law Revue" in 2015.
Kelly began her career as a lawyer in New York at the Duane Morris LLP, nationally recognized as "one of the best law firms for women" in September, 2015, after passing the New York bar exam in July.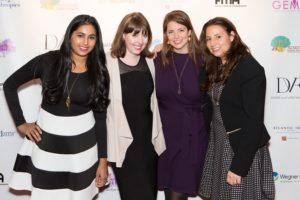 Thanks to the incredible effort of the leadership and staff of the New York office of Duane Morris LLP, Kelly was admitted to the New York Bar posthumously on September 12, 2016, at the Appellate Division of the New York Supreme Court's First Judicial Department in New York City, NY.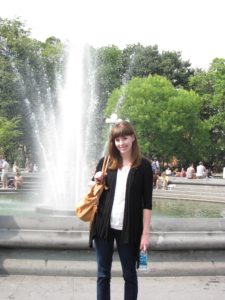 Kelly was an incredible human being with a network of friends and family that have been forever impacted by her compassion and courage.  Kelly was a champion of the mistreated, a friend to the friendless, and a defender of the defenseless.  Her legacy will continue to live in the lives of all of us that she so gently and lovingly touched.  The Kelly Way is our effort to sustain her tremendous legacy.